Learn more about our lawn and landscape service company.
At Sean's Lawns LLC, we pride ourselves on customer satisfaction and quality services. Our clients' happiness is the number one priority, and we make sure all of our clients are happy before we leave a property or finish a project.
With many satisfied customers across southern Indiana, we continue to grow while providing the best service we possibly can. Our crew will always show up to your property looking professional, wearing a company uniform, and driving our clearly marked company trucks and trailers. We're always on time and we have some of the best prices around, giving you the most value for your money.
---
We are involved in local charities and donate time to a nearby church with landscaping projects.
We don't just live and work in this area, we also provide community service when we can. Our team helps out a local church by doing their landscaping on a pro-bono basis. We also donate to Kinley's Helping Hands, a local charity organization that was started by a young lady who wanted to give back to children's hospitals in the area.
---
Our services include lawn care, landscaping, and other tasks that help you create your ideal outdoor living space.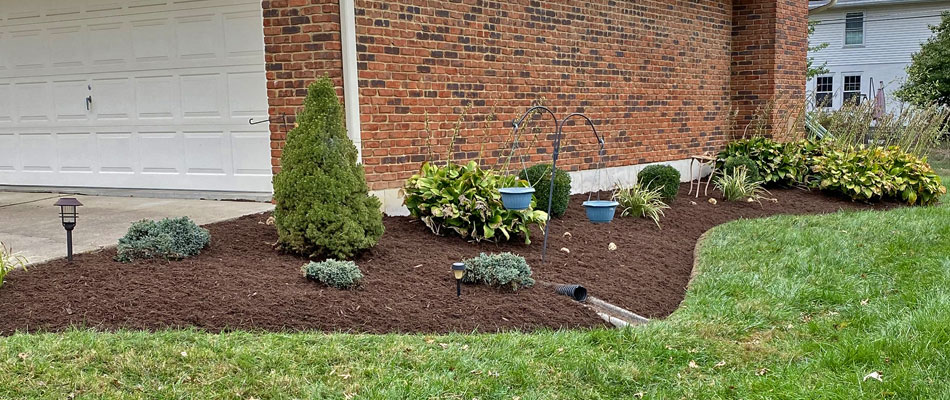 Over the years, we have grown to include several different services so that we can help our clients create the ideal outdoor living space they've always dreamed of. Those services include:
Landscaping: We install plantings and softscapes that beautifully complement the exterior of your home, business, or HOA common area.
Lawn Mowing: We offer weekly and bi-weekly lawn mowing services across southern Indiana during the growing season from April through November.
Yard Cleanups: Our spring and fall yard cleanups clear debris off your lawn and landscaping, and we also can do one-time cleanups for distressed or neglected properties.
All of our jobs are performed with the highest attention to detail. Our owner also visits each job after completion to ensure that their quality is the best.
---
Searching for a lawn and landscaping company for your property? Contact our team today.
The lawn team and landscape contractors at Sean's Lawns LLC are ready to help transform your residential, commercial, or HOA property into a beautiful oasis. If you're searching for a lawn and landscape company that can provide all the services you need, then contact us today at (812) 972-6163!